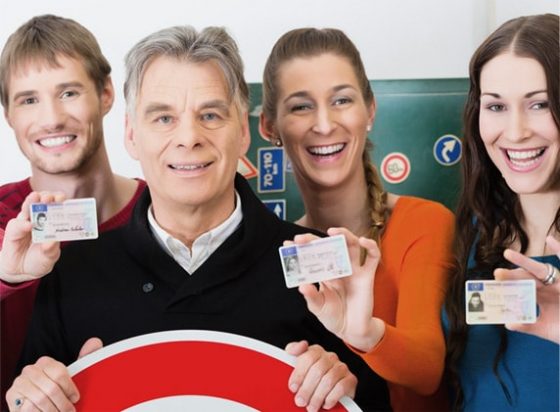 A1 Advance Driving School is a Calgary-based driving school with more than 20 years of experience in teaching quality driving skills to Alberta residents.
Our qualified and experienced male and female instructors have a pass rate of more than 95% and are patient and empathetic in helping you learn. Please let us know if you prefer your teacher to be a man or a woman so that we can organize the right instructor for you – we realize that some people prefer to learn to drive with an instructor of the same sex.
Besides basic driving skills, A1 Advance Driving School can also assist you in overcoming your driving weaknesses – in fact we pride ourselves in helping you convert your driving problems into strengths.
We offer winter driving, parallel parking and customized courses so that you can hone up those skills that worry you most. No matter what your driving difficulty might be – reversing, snow driving, hill starts and parking or anything else – our instructors will focus their teaching until you are confident and at ease.
Our instructors can pick you up and drop you back at the location of your choice – school, your workplace, the train station or any other location in Airdrie and the wider Calgary area. This makes it easy to book your lessons between your home and school or work place.
For your further convenience we work seven days a week so you can schedule your classes on the day that suits you best – even on Sundays and some holidays.
We constantly monitor the costs of driving lessons in other schools so that we can keep our prices reasonable and competitive. For example, our brush-up courses start at just $99 for two hours of instruction in NE Calgary. For more information on the cost of our courses please see our Price List.
We always offer 10% discount to senior citizens and regularly offer discounts and promotions to other learner drivers from time to time.
To find out about further details about our current offers we invite you to browse through the listings on our Courses page. Alternatively, please:
Call us on 403-708-7070
E-mail us at [email protected] or
Contact us with your written questions via our easy-to-use online form.
All of us at A1 Driving School of Calgary will be pleased to help you with your enquiries and explain further about any of our current and custom driving courses.
We hope very much that you will choose to learn with us and look forward to welcoming you to our classroom and to providing you with the quality instruction you need so that you can drive confidently and securely throughout Calgary's road network.
There are only a few easy steps until your traffic ticket is dismissed, your driving record is clean and your auto insurances rates are safe from increases: